Fringe Benefits


I've been toying with the idea for quite awhile now...The last time I had a proper fringe was when I was around the same age as Zhouyi (about 8-years-old). But later, partings became the trend and since then, I've never been able to get my hair to sit right.

Anyhow, I thought I'd have a play with some virtual hairstyler thingy to see if it would suit me, and below are the results.


I know the photo I uploaded isn't the best (just too lazy to get a proper one done), but it's close enough. Besides, (as you can probably tell) the application wasn't all that brilliant anyway. Still, it's good enough for me to get the gist of things. All this requires is some use of one's imagination.




These three hairstyles are pretty much the same, just at different lengths. I think the idea of having a fringe is beginning to grow on me. Just one slight snag - I'll probably have to have my hair re-structured using the Rebonding System, or the Yuko System as they call it in the UK (I think)...which is extremely pricey.
Not to mention this would then lead me onto a separate issue of what to do with my newly-straightened and flattened hair when my ears start to stick out again...

Oh, decisions! Decisions!!!

Here's a chance for you to have some input...Look! I've even set up a poll (below) so people can tell me what they think! Not often you find me this efficient, eh?

PS - Oh, did I mention I received flowers at work again?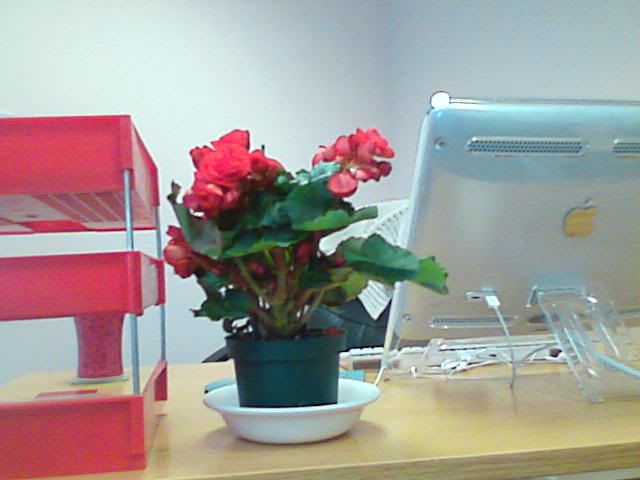 They were just a thank-you prezzie from a friend, in case anyone gets too excited (particularly the other half)!