It's Alive! ALIVE!!!!
Ok, new pics of moi and Zhouyi all uploaded at my site now, plus other stuff...
...Also, our PC now has fresh blood running through its veins, and is happily crunching some big bad bytes even as I type!!!



LOOK!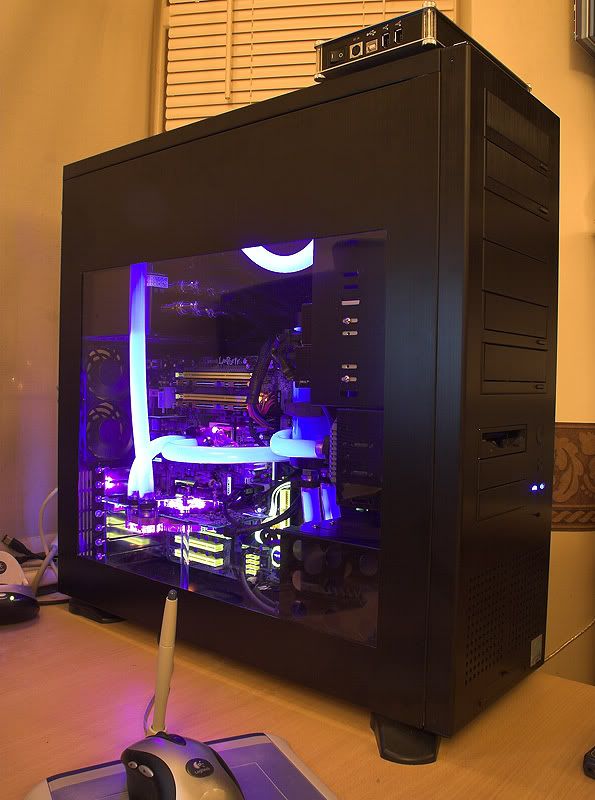 Only thing we've left out is the blanking plate for the floppy drive (Who still uses them these days?
) as a water pump is currently residing where the drive should be...

Related Blog:
You can do it...
Labels: Fashion, Personal, Technology